1. Ba Dinh square
Ba Dinh Square is likened to the heart of the capital. This is the place where the great events of the capital and the country take place. It also marks the important moments of history and is also the place where hundreds of millions of people attended the independence ceremony on September 2, 1945.
The square is the main mausoleum of President Ho Chi Minh, in addition to being designed with 168 green grass plots in four seasons, located in the middle of the flagpole. This is the sacred space of Hanoi capital.
2. Ho Chi Minh Mausoleum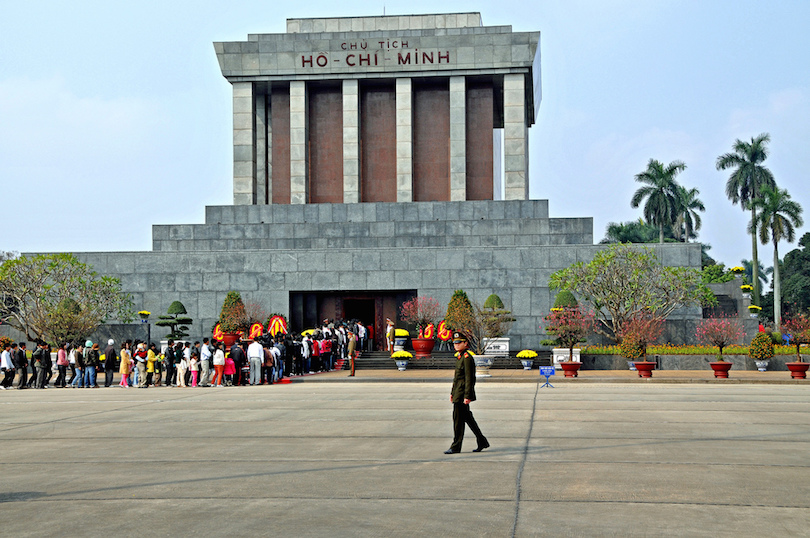 The Mausoleum is the resting place of the great leader of the nation. Certainly, whoever came to Hanoi wanted to visit this place. This is Uncle Ho's eternal resting place and is also a symbol of the homage and gratitude of the whole Vietnamese people to his leader.
3. Hoa Lo Prison in Hanoi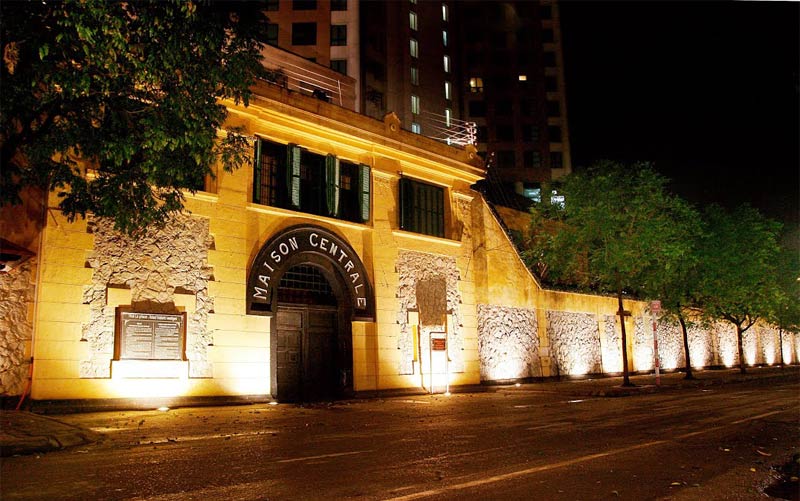 The relic is located in the central location of the capital at 1 Pho Duc Chinh street. Hoa Lo Prison in Hanoi is one of the tourist destinations that attracts many domestic and foreign tourists. Here you will visit and witness for yourself a glorious history of the nation.
4. Van Mieu Quoc Tu Giam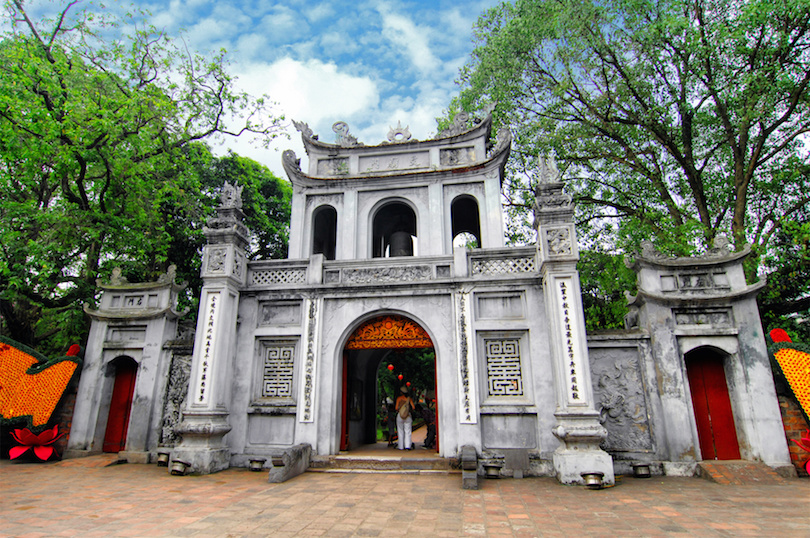 Van Mieu Quoc Tu Giam was formerly an ancient school of Thang Long citadel and also the first university in Southeast Asia. Van Mieu is an ancient cultural and historical monument and is also the place where special cultural and scientific activities take place. When visiting this place, you will be able to visit and explore stone steles, precious remains of a memorable time.
5. Hanoi Opera House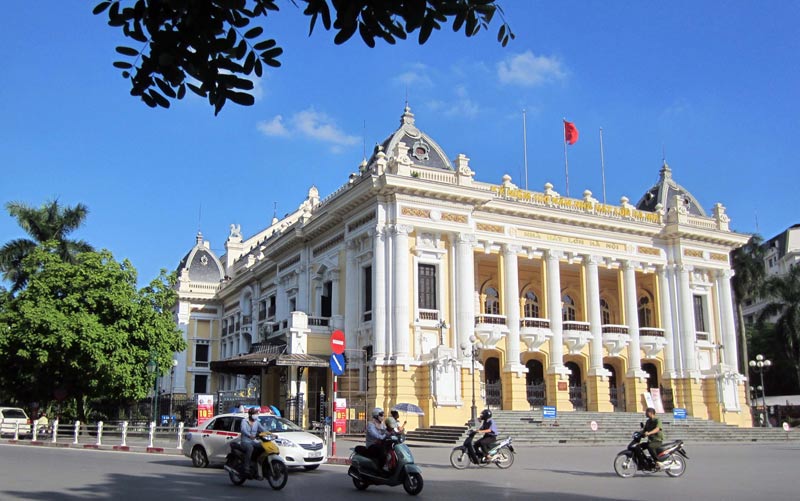 This is also one of the famous tourist destinations in Hanoi, you will discover the uniqueness of European architecture in the middle of the old town with a history of over 100 years. Currently the theater is not only a place of exchange and diplomacy but it also takes place a series of great events of the country.